Sophisticated, Family-Owned Hospitality and Aviation Services Since 1947.
Before National Jets was one of the nation's largest business air center hubs, it was the idea of three brothers. The Boy family (Carl, James, and Thomas) established the company in 1947 in Durham, North Carolina, starting with a family owned service station and growing it into an industry-leading aviation corporation.
In 1960 the company was reincorporated in Florida and moved to Ft. Lauderdale's International Airport where they specialized in leasing and operating large transport aircraft. The corporation operated DC3s, 4s, 6s, and 7s, Super Constellations, and Convair aircraft, flying oil drilling equipment throughout South and Central America. The company also flew fresh produce & refrigerated goods to islands throughout the Caribbean for a major grocery store chain. Later the group flew over 20 aircraft throughout the US distributing the Wall Street Journal.
In the early 1970's the organization purchased its first Learjet and became one of the first flight schools for fighter pilots coming out of the Vietnam War. These officers were transitioning to become corporate pilots for the growing executive & private jet aviation industry. Soon after, National began executive and private jet charter flights throughout North, South, Central America and the Caribbean.
In 1976 the organization expanded into Air Ambulance medevacs throughout the region flying for Children's Hospitals and major Cruise Lines, becoming a leader in that industry. Ultimately National Air Ambulance wrote the regulations for Fixed-wing medevac for the State of Florida and received Air Ambulance certificate #1. National Jets continued to thrive, added the finest corporate jets to the charter fleet, and is one of the most well-known and respected Learjet operators in the U.S. today.
National Jets Subsidiaries
NATIONAL JETS, INC.
A part 135 executive class air charter operator, we own, maintain, and operate a fleet of Learjet 45XRs and manages several other aircraft types. The core of the business is on demand charter and aircraft management throughout the World.
NATIONAL JETS' AIRCRAFT MANAGEMENT
Our management services assist with the procurement and management of private aircraft while providing a turn-key solution offering financial management and reporting, flight crews and HR services, maintenance control, dispatching services, and all arrangements anywhere in the world. These aircraft can also be offered under National Jets Part 135 certificate, as revenue generating charters, thus offsetting operational costs for the owners.
NATIONAL JETS' AIR CENTER
This fixed base operation (FBO) and private air terminal is a facility with 22,000 sq. ft. of hangar space and 10 acres of ramp parking for private and military aircraft. Crew rest facilities, conference room, flight dispatch, and flight planning rooms are available 24-hrs. There is an on-site fuel farm, and a Part 145 certified aircraft maintenance repair station (JKIR235M). Our aircraft maintenance history encompasses service on a wide range of jets including Learjets, Gulfstreams, Citations, Falcons, and Bombardier.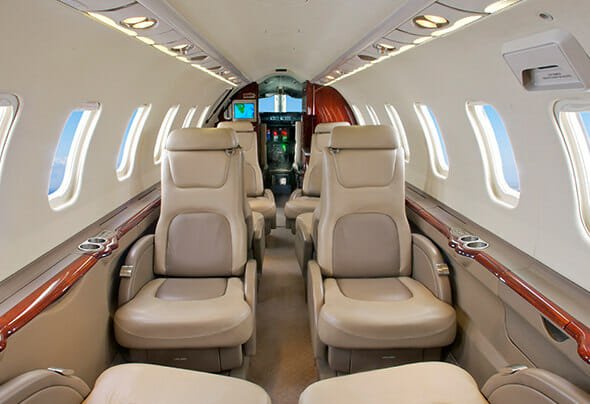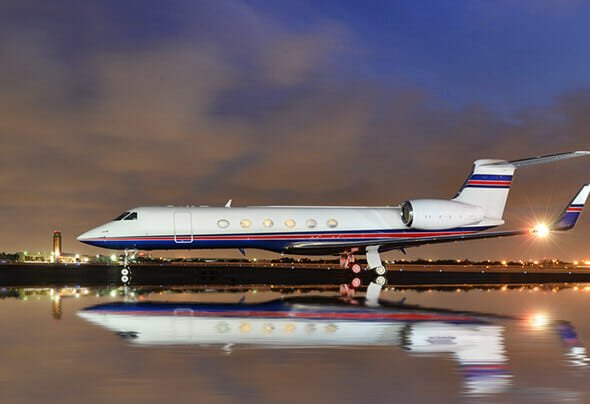 "We wake up every day with a commitment to providing an elevated aviation experience for our clients and guests with as little drama as possible. Our failure is not an option and we take our results personally."
Testimonials
"The level of customer service from National Jets was impeccable! Best in the country! The lady that assisted us could not been more helpful. She guided us through customs, helped with the bags, and assured our passengers were taken care of."
— Dan Burnstein on National Jets (KFLL))
"Amazing service! From the first lineman that greeted us, to the CSRs at the desk, this place goes way above and beyond the norm and they seem to delight in doing it. To top it off, their contract fuel prices were the lowest we've paid in years."
— Steve Nott on National Jets (KFLL)
"We were so impressed with the friendliness, helpful attitude and warmth of the staff at National Jets. They went the extra mile! Thank you and your staff for being there for us."
— Michael and Marlene Perlmutter on National Jets (KFLL)
"National Jets' service is quite possibly the best I have ever received. As a longtime corporate jet pilot, that is saying something. National Jets is completely proactive. Makes me wonder why all FBOs don't operate as well as National Jets."
— Jonathan Hanold on National Jets (KFLL)
"An excellent facility and top-notch service. Our rental car was driven out to the plane and we were on our way in no time. We will be back!"
— Greg Burnett on National Jets (KFLL)
"This is one of the friendliest and accommodating FBOs I've visited. It's worth going out of your way to visit this FBO. I can't say enough good about National Jets."
— Alan Sanderson on National Jets (KFLL)
"Although our Cessna 205 was by far the smallest plane on the ramp, the line and desk people at National Jets treated us like VIPs! They went out of their way to make sure we had everything we needed. Thanks National Jets!"
— Cindy Limbach
"Friendly staff and great service. This is why I fly."
— Keith Parker on National Jets (KFLL)
"Best service I have ever experienced at an FBO. Great contract fuel prices too. Over the last two days, National Jets has earned my business when we travel to FLL."
— Max Fulmer on National Jets (KFLL)
"Annie, Katie, Bailey, Oshane, and Andrew are sharp, friendly, and awesome! They are meticulous and pay attention to the smallest detail."
— Tom Glasgow on National Jets (KFLL)
"Wonderful facility with prompt friendly service."
— Matt Harris on National Jets (KFLL)
"Best service we have had. [National Jets] went out of their way taking care of us, booking hotel rides to and from. We were the smallest aircraft on the ramp (Tecnam Sierra). We will be back!"
— Joseph Geason on National Jets (KFLL)
"All FBO staff was amazing! So helpful and nice! Aneika went out of her way to help me get magazines and other things I needed for my flight. Outstanding service! Thank you!"
— Lori Wells on National Jets (KFLL)
"Everyone is super! Brandon does a very good job for us!"
— Jeff Sullivan on National Jets (KFLL)
"Bailey and Aiden were the best line-service I ever had! They were on top of everything, showing up to help unprompted!"
— Dustin Degraaff on National Jets (KFLL)